SUN'SOIL MOTO 4
(engine treatment for motocycles)

Packaging sizes: 40ml, box 12 x 40ml,
Carton 20 x 12 x 40ml, BULK


SUN'SOIL FUEL+
(fuel treatment)

Packaging sizes: 50ml, box 12 x 50ml,
Carton 20 x 12 x 50ml, BULK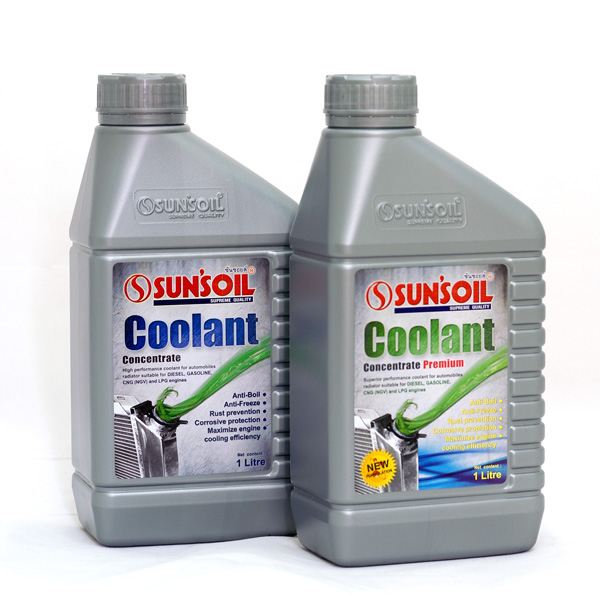 SUN'SOIL COOLANT concentrate premium
(concentrated radiator coolant)
was specifically formulated for high ambient temperatures of South East Asia
maximizing engine cooling efficiency and providing the highest level of
corrosion protection to the entire cooling system.
The overall result is lower operating temperatures and a cooler running engine.
• Ford Specification ESR-FM7C35-C
• British Standard BS 6580
• Japanese Standard JIS K2234
• Australian Standard AS/NZ 2108.1.1997
• ASTM D1384 & ASTM D4340
Recommended mixing ratio is 1:3
Service life: 2 years or 40,000 km.
Packaging sizes: 1L, 18L, 200L, IBC 1000L